Federal Student Aid's coronavirus disease 2019 (COVID-19) information page is located at StudentAid.gov/coronavirus. The page includes information about relief to student loan borrowers, including those who have defaulted on their federal student loans. Please visit the page regularly for updates.
President Trump signed the CARES Act on March 27, 2020, which will provide additional flexibilities related to COVID-19. Websites and systems are being updated as quickly as possible to reflect changes in the law. We appreciate your patience.
Small Business Set-aside GWAC
It just became a little easier to do business with CRI. The General Services Administration (GSA) issued a notice of award to CRI on June 13, 2017, giving the company coveted spot on the 8(a) STARS II contract. CRI received the notice to proceed on June 26th, 2017.
STARS II is a small business set-aside Governmentwide Acquisition Contract (GWAC) that provides flexible access to customized IT solutions from a large, diverse pool of 8(a) industry partners. With a $10 billion program ceiling, STARS II offers access to highly qualified businesses like CRI.
The 8(a) STARS II contract allows for direct awards of task orders valued up to $4 million and will enable agencies to buy total IT solutions more efficiently and economically. In fact, 92% of the work awarded on the STARS II contract is directly awarded, which streamlines the acquisition process and allows agencies to fulfil their missions faster. CRI is eligible to sell services in Functional Areas 3 and 4 of the STARS II contract that align with the following NAICS Codes:
FA3: Computer Facilities Management Services (541513)
FA4: Other Computer Related Services (541519)
STARS II is structured into two tiers known as constellations. A new feature to STARS II, the constellation design offers additional features and benefits. Constellation I, which Central Research currently holds, includes prime contractors that are technically proficient and offer competitive pricing. With a program ceiling value of $10 million and a 5-year base period, with one 5-year option, STARS II allows for the long-term planning of large IT program requirements with certified 8(a) small businesses. New orders may be issued through the STARS II GWAC between August 31st, 2016 through August 30th, 2021 with order performance continuing through August 30th, 2024.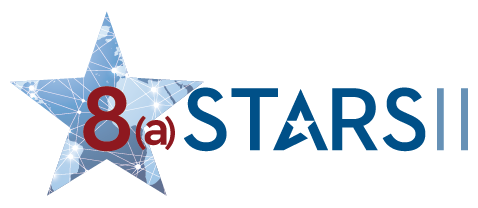 STARS II Benefits
Allows for directed task orders up to $4 million in total value.
Reduced procurement process saves time and money.
Firm-Fixed Price, Labor Hour, and T&M contract types.
Federal clients can earn 8(a) small business credits.
Limited protests on orders less than $10 million.
Promotes contract compliance; reduces audit risk.
About CRI
Central Research, Inc. provides management and financial services solutions to the federal, state, and commercial sectors. Our growth and success reflect our ability to deliver customized business solutions in a quality- and client-focused environment. We are currently a large business enterprise head-quartered in Lowell, AR with eight satellite state offices.
DUNS # 066493946
GSA # GS-00Q-17G-WD2300
For More Information:
info@central-research.com
703-382-1970
GSA STARS II: gsa.gov/8astars2