Department of Education
CRI's holds two contracts that assist the Department of Education. Our first contract provides Debt Collection and Call Center Services to recover defaulted student loan payments. CRI works directly with borrowers to assess their best repayment options. Based on their individual financial situations we assist the borrower to resolve their student loans. In addition, CRI assists ED in identifying fraudulent or improper payments made to deceased or incarcerated individuals.
Through CRI's second ED contract, we provide Mail Support Services by facilitating mail receipt and distribution services. Services include receiving, counting incoming volume, inspecting, screening, sorting, delivering, metering, dispatching, tracking, and reporting all mail at the mail center facilities in the Washington, D.C. metro area.
If you are a U.S. Department of Education Consumer, please view forms for forms and additional information.

Department of Energy
CRI has supported the Department of Energy through prime contracts for Freedom of Information Act Services. We also worked with the National Nuclear Security Administration (NNSA) to collect, organize, review, analyze, redact documents, and prepare written draft documents and draft formal responses to support decision makers in final determinations closing-out backlogged FOIA/PA requests.

General Services Administration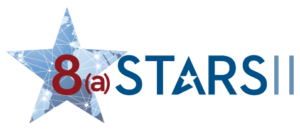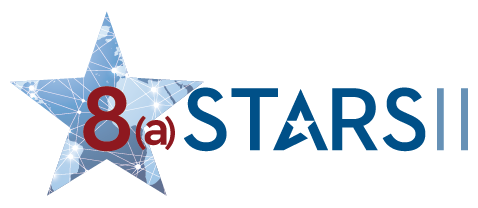 The General Services Administration (GSA) issued a notice of award giving the company a coveted spot on the 8(a) STARS II contract. STARS II is a small business set-aside Government-wide Acquisition Contract (GWAC) that provides flexible access to customized IT solutions from a large, diverse pool of 8(a) industry partners. With a $10 billion program ceiling, STARS II offerors access to highly qualified 8(a) small disadvantaged businesses.

National Guard Bureau
CRI supports the National Guard Bureau through a range of services. CRI's first contract with the National Guard Bureau included providing Logistics STAMIS and Non-STAMIS Training Support. CRI acquired another contract to provide Execution Team Member Services to the Army National Guard Professional Education Center. CRI supports the Army National Guard Bureau by providing all personnel, equipment, tools, materials, supervision, transportation, and other services necessary to perform Execution Team Member services for the National Guard Professional Education Center (NGPEC) at Camp Robinson, North Little Rock, Arkansas. CRI also provides operational and logistical support for conferences and workshops.

State of Maryland
CRI holds a prime contract for Records Management Services for the Maryland State Retirement Agency. CRI aids the state of Maryland by identifying improper payments in its pension system, allowing the state to realize large budgetary savings.

U.S. Small Business Association
CRI and the U.S. Small Business Administration have a contract to provide Records Managements Support Services. CRI supports the SBA's Records Management Division by providing a full range of Federally compliant analysis and services. The contract requires records management support with records inventory, scheduling, dispositioning, and file-plan analysis that meets the policies and guidelines mandated by the National Archives and Records Administration (NARA). Managing recorded information is an important responsibility for every Federal agency, and CRI is excited for the opportunity to support the SBA and its records management initiatives.​

Department of Interior
CRI provides Acquisition and Litigation Administrative Facilities IT Web and On Demand Surge Support Services to the Department of Interior.