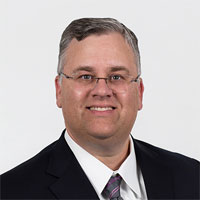 Scott Dillard
President & CEO
Scott Dillard, MBA, co-founded Central Research Inc. with his late father, Johnny Dillard, Ph.D. Mr. Dillard brings years of business and management experience. As president and CEO, Scott ensures CRI preserves the high-quality support and customer-centered approach that has enabled the company to grow into the thriving large business it is today. His guidance maintains CRI's reputation as a go-to contractor for our current and future clients. Mr. Dillard earned his MBA from Webster University and holds a Bachelor of Science degree in Marketing and Management from Arkansas Tech University.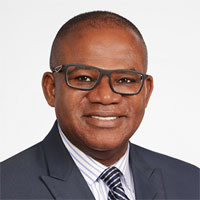 Joseph Agyei
Chief Financial Officer
Joseph Agyei has 20-plus years of accounting and finance experience. As CFO, he oversees all financial functions and processes for optimum efficiencies and compliance. Mr. Agyei holds an MBA from the University of Mary Washington and a BSc (accounting) from George Mason University. He is a Certified Public Accountant and Chartered Global Management Accountant. Mr. Agyei is also a member of the American Institute of Certified Public Accountants, Association of International Certified Professional Accountants and Virginia Society of Certified Accountants.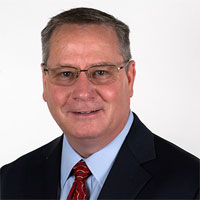 Kenny King
Chief Human Resource Officer
As the Chief Human Resource Officer, Kenny King possesses vast experience in human resource management, as well as over 30 years of business and management experience. Mr. King's guidance and leadership ensures our Human Resource department establishes and maintains processes to reinforce the overall business strategy of CRI. Mr. King has established several successful programs to enhance hiring procedures, employee engagement and retention, and effective leadership. Mr. King holds certification from the Society for Human Resource Management (SHRM-CP0) and Human Resource Certification Institute (PHR).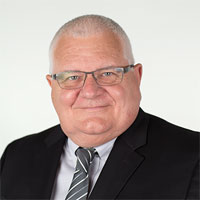 Don Taylor
Chief Strategy Officer
As Chief Strategy Officer, Don Taylor leads multiple initiatives to expand CRI's presence with both government and private entities. His career spans over 40 years, in which he has gained broad experience in operations, sales and regulatory compliance. Mr. Taylor served as president of three companies where he developed corporate strategies to successfully grow the organizations. Mr. Taylor is a recognized subject matter expert in the collections industry. He possesses experience in multiple markets including federal, state, and municipal government, student, health care and financial services.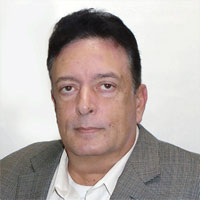 Jeff Amundson
Vice President of Information Technology
Jeff Amundson brings more than 20 years of IT and Security experience to CRI. In his current role as Vice President of Information Technology, he's responsible for securing and developing the company's physical and digital IT programs. Mr. Amundson is also responsible for developing, enhancing and deploying network and computing solutions that strengthen and streamline current business needs and allow for anticipated future growth. Mr. Amundson attended UW Wisconsin and Marquette Universities and obtained a degree in Micro-Computer Technology from MBTI.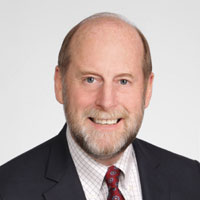 Philip Dearborn
General Counsel, Vice President of Administration
Philip Dearborn has more than 20 years of experience providing legal and strategic business advice to government contractors. Mr. Dearborn oversees the CRI's Contracts department and provides legal counsel to the company on a wide variety of issues. For most of his career, Philip was a partner with D.C. law firm PilieroMazza. He has successfully litigated cases for government contractor clients at the GAO, U.S. Court of Federal Claims and Federal District Courts in Virginia and D.C. Mr. Dearborn received his J.D. degree from the College of William and Mary.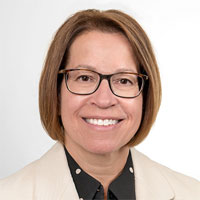 Andra Grasis
Vice President of Operations – Management Solutions
Andra Grasis brings over 30 years of program management, business management and executive-level leadership experience in the Federal Government contractor industry. Previously, she supported customers such as the Department of Defense, Civil Agencies and the Intelligence Community. She has developed, led and managed core business support functions within large and small businesses to include finance, contracts and quality. An Army Veteran, Ms. Grasis holds a Master of Science in Organization and Management from Capella University, a master's Certificate in Government Contracting from George Washington University and is a certified Project Management Professional (PMP).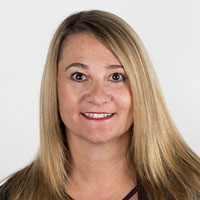 Karena Holt
Vice President of Operations
Karena Holt has over 20 years of credit and collection experience. As the Vice President of Operations, she set up the infrastructure for the U.S. Department of Education (ED) Federal contract for CRI. Ms. Holt oversees all operations providing executive-level leadership. Her thorough knowledge working on six ED contracts ensures her proficiency managing operations and client services. Ms. Holt graduated from Vol-State Community College with a degree in Business Administration.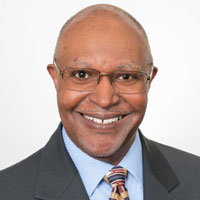 Billy Jenkins
Vice President of Small Business Relations
Billy Jenkins oversees CRI small business relationships for CRI, including the company's Small Business Administration approved All Small Mentor-Protégé agreement program. Previously, he served as the veteran procurement liaison for the U.S. Small Business Administration and was responsible for the delivery of the U.S. government's Procurement Program for Service-Disabled, Veteran-Owned Small Business. Mr. Jenkins often conducted workshops and presentations at veteran business outreach events, federal, government agencies and other business organizations across the nation.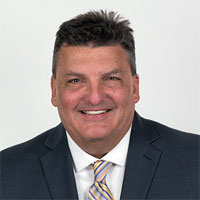 Kenneth Ludden
Vice President of Talent Acquisition
Kenneth Ludden has extensive experience in both global Fortune 500 companies and private equity and small business organizations. Over the past 20 years, he successfully led talent acquisition and leadership development programs for organizations in the United States, Canada and Australia. He is responsible for bringing top-level talent to CRI, as well as leading the company's employee training and development program. Mr. Ludden is a veteran aviator of the United States Air Force. He holds a BS from Oklahoma State University in Aviation Management and an master's degree in Management from Webster University. He is also a Certified Executive Coach.