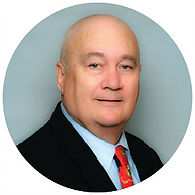 Johnny Dillard
Chief Executive Officer
Johnny Dillard, Ph.D., Chief Executive Officer (CEO) of Central Research, Inc. has dedicated the majority of his life to his country. He served in the Marine Corps during the Vietnam War and after completing his tour, joined the Arkansas Army National Guard for the duration of his military career. While in the Arkansas Army National Guard, he rose to the rank of Lieutenant Colonel. Dr. Dillard retired from the military in 1994 and began his final government employee role by working for the U.S. Department of Housing and Urban Development (HUD) for 10 years. Originally from Arkansas, he moved back to his home state to open CRI with his son Scott Dillard. Dr. Dillard manages the day-to-day business operations of the company, and provides guidance and leadership on business development leads and marketing efforts.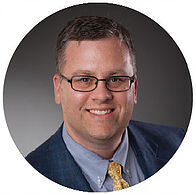 Scott Dillard
President
Scott Dillard, MBA co-founded Central Research Inc. in 1999 with his father, Johnny Dillard, PhD.  Scott brings years of experience from a Fortune 500 company while he oversees daily operations in all areas of the business. He supports all company marketing campaigns and business development strategies, and supervises contractual negotiations for federal and state government, and commercial business. Scott holds a Bachelor's of Science in Marketing and Management from Arkansas Tech University, and his MBA from Webster University.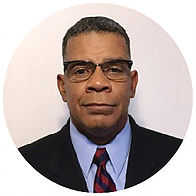 Barry Wells
Senior Vice President
of Operations
Barry Wells brings over 20 years of experience in program management and executive level client relationship management and has worked for both mid-tier and small businesses such as Robbins-Gioia, Conquest Systems, Icor, Customer Value Partners and TowerStrides, Inc. Barry received a Bachelor of Science degree in Business from Virginia State University in 1982. He is also a 1992 graduate of the Defense Acquisition University (DAU) Advanced Program Management program. He has extensive knowledge in information technology consulting programs, capability delivery management models, business process optimization and velocity management in Fortune 500 environments.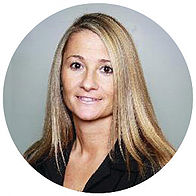 Karena Holt
Vice President of Operations
Lowell, Arkansas
Karena Holt joined Central Research, Inc. in 2015 as a key addition to the leadership team. She brings over 24 years of credit and collection experience and has held multiple executive positions for some of the industry's leading firms.  As the Vice President of Operations, she was responsible for setting up the infrastructure for the U.S. Department of Education (ED) Federal contract. Karena oversees all operations by providing executive-level leadership. Her thorough knowledge from working on six ED contracts has led her to become proficient with managing operations and the client services of the contract. Karena graduated from Vol-State Community College with a degree in Business Administration with a Concentration on Management. With this experience, she has a comprehensive understanding to the relevant government rules, regulations, and industry best practices.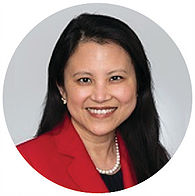 Chinh Fannin
Vice President of Operations
and Business Development
Alexandria, VA
​Chinh Fannin brings over 15 years in program management experience in both commercial and federal markets. As VP of Operations, she is responsible for each program's tactical performance, ensuring that client needs are understood, met and exceeded. Her strategic contributions include conceiving and executing business development plans, growing existing business, and hiring key personnel. She leads her team with skills she learned as a CIA case officer, successful entrepreneur and manager with over a decade of experience in government contracting. She graduated from ASU's W.P. Carey School of Business and is a proud Sun Devil.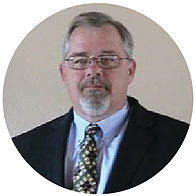 Steve McGill
Vice President of Information Technology
Steve McGill, MBA and VP of Information Technology brings several decades of IT leadership experience to Central Research, Inc.  His range of experience ranges from Fortune 100 to start-ups as well as being a Deloitte and Touché National Outsource service line leader and management consultant. Steve was an officer in the United States Navy (1981 – 1989) and served at CINCPAC amongst other command postings. He has degrees in Economics and an MBA from Oklahoma State University. Steve has worked and consulted for City, County, State and Federal entities and agencies, as well Canadian provinces over the past 30 years. He was an advisory consultant to many Native America Tribes on business development and gaming as well as for energy and tribal systems. His background includes executive leadership positions at the largest travel company in the world, the 2nd largest media new company, large pharmaceutical and financial services companies. He has done global strategy and transformation work for a multitude of companies and has extensive global experience in infrastructure, sourcing, facilities, procurement and contracts.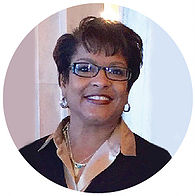 Pam Holmes
Controller
​Pam Holmes joined Central Research, Inc. in 2016 and serves as the corporate Controller. Pam brings over 25 years of executive financial management experience in the government contracting industry. As the Controller, she directs all corporate accounting and financial aspects of the business including accounting practices, audits, budgeting, cash flow and financial planning, interfacing with the financial community, and monitoring of financial performance. Prior to joining CRI, Pam held the positions of controller, director of finance and accounting, and director of internal control and human resources where consistently achieved favorable audit opinions and reports from external or independent auditors, resulting in the recovery of over $100,000 in indirect costs variances. Pam holds a Bachelor of Science degree in Accounting from Alabama A&M University.