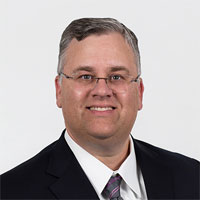 Scott Dillard
Executive Chairman
Scott Dillard co-founded Central Research Inc. in 2002 with his late father, Johnny Dillard, Ph.D. He serves as the company's Executive Chairman after previously serving as President and CEO from May 2018 to January 2020 and CEO from January 2020 to October 2021. During his tenure as President and CEO, he oversaw the company's significant growth and diversification, including the acquisitions of Global Emergency Response and Skyline ULTD in 2020. Mr. Dillard earned his MBA from Webster University and holds a Bachelor of Science degree in Marketing and Management from Arkansas Tech University.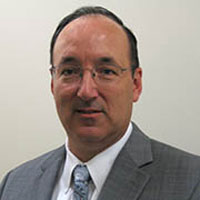 Bobby McKinnon
President and Chief Executive Officer
Bobby McKinnon joined CRI in January 2020 as president and was named Chief Executive Officer in October 2021, expanding his role in managing the daily operations and resources of the company. He has more than 25 years' experience providing information technology solutions for the Federal government. Prior to joining CRI, he served in executive roles for several companies in the government contracting business, managing a diverse portfolio focused on supporting the Federal government's business needs in the areas of personnel, logistics, training, installation support and mobilization. A retired Army officer, his assignments included a variety of information technology leadership positions, including Army National Guard Chief Information Officer/G6. Mr. McKinnon holds a Project Management Professional Certification, Defense Acquisition Workforce Improvement Act – Level III Certification in Information Technology and Program Management, as well as a GSA CIO certification.  He earned a Bachelor of Science Degree in Computer Science from the University of North Carolina at Wilmington and a Master of Arts Degree in Information Technology Management from Webster University.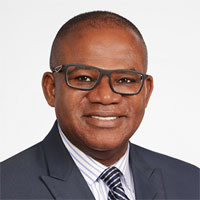 Joseph Agyei
Chief Financial Officer
Joseph Agyei has 20-plus years of accounting and finance experience. As CFO, he oversees all financial functions and processes for optimum efficiencies and compliance. Mr. Agyei holds an MBA from the University of Mary Washington and a BSc (accounting) from George Mason University. He is a Certified Public Accountant and Chartered Global Management Accountant. Mr. Agyei is also a member of the American Institute of Certified Public Accountants, Association of International Certified Professional Accountants and Virginia Society of Certified Accountants.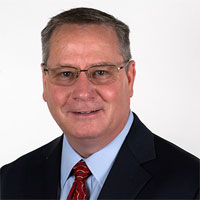 Kenny King
Chief Human Resource Officer
As the Chief Human Resource Officer, Kenny King possesses vast experience in human resource management, as well as over 30 years of business and management experience. Mr. King's guidance and leadership ensures our Human Resource department establishes and maintains processes to reinforce the overall business strategy of CRI. Mr. King has established several successful programs to enhance hiring procedures, employee engagement and retention, and effective leadership. Mr. King holds certification from the Society for Human Resource Management (SHRM-CP0) and Human Resource Certification Institute (PHR).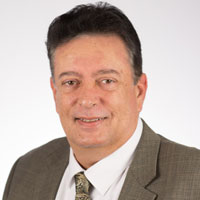 Jeff Amundson
Vice President of Information Technology
Jeff Amundson brings more than 20 years of IT and Security experience to CRI. In his current role as Vice President of Information Technology, he's responsible for securing and developing the company's physical and digital IT programs. Mr. Amundson is also responsible for developing, enhancing and deploying network and computing solutions that strengthen and streamline current business needs and allow for anticipated future growth. Mr. Amundson attended UW Wisconsin and Marquette Universities and obtained a degree in Micro-Computer Technology from MBTI.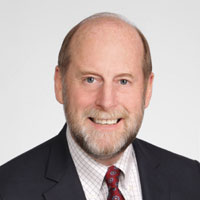 Philip Dearborn
General Counsel, Vice President of Administration
Philip Dearborn has more than 20 years of experience providing legal and strategic business advice to government contractors. Mr. Dearborn oversees the CRI's Contracts department and provides legal counsel to the company on a wide variety of issues. For most of his career, Philip was a partner with D.C. law firm PilieroMazza. He has successfully litigated cases for government contractor clients at the GAO, U.S. Court of Federal Claims and Federal District Courts in Virginia and D.C. Mr. Dearborn received his J.D. degree from the College of William and Mary.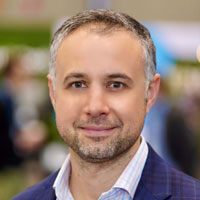 Roman Gelman
Vice President of Business Development
Roman Gelman joined CRI in November 2021 and brings with him nearly 20 years of consulting experience in the strategy, management and information technology domains. As Vice President of Business Development, he is responsible for capturing new federal and state business opportunities. Mr. Gelman began his career in the U.S. Army as an intelligence officer before serving as a trusted advisor to senior government and commercial leaders. He earned his Bachelor of Science in Business from the University of Maryland and holds certifications in program management, cloud and artificial intelligence technologies.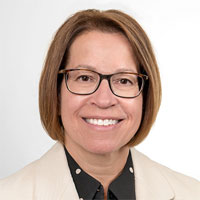 Andra Grasis
Chief Operations Officer and Senior Vice President of Operations – Management Solutions
Andra Grasis joined CRI in August 2019 as Vice President of Operations – Management Solutions, leading the company's management solutions business unit operations. In October 2021, she was promoted to Senior Vice President of Operations – Management Solutions and named the company's Chief Operations Officer, where she is responsible for synchronizing activities among executive operations and business units, including providing oversight in support of the C-staff and quality management efforts. Ms. Grasis has over 30 years of program management, business management and executive-level leadership experience in the Federal Government contractor industry. Previously, she supported customers such as the Department of Defense, Civil Agencies and the Intelligence Community. She has developed, led and managed core business support functions within large and small businesses to include finance, contracts and quality. An Army Veteran, Ms. Grasis holds a Master of Science in Organization and Management from Capella University, a master's Certificate in Government Contracting from George Washington University and is a certified Project Management Professional (PMP).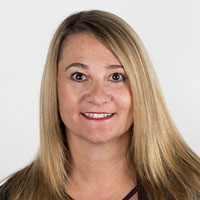 Karena Holt
Senior Vice President of Operations
Karena Holt joined CRI in August 2015 and has more than 25 years of credit and collection experience. Previously serving as Vice President of Operations, she set up the infrastructure for the U.S. Department of Education (ED) Federal contract for CRI and oversaw the contract's growth to include multiple locations. Ms. Holt was named Senior Vice President of Operations in January 2020, with an expanded focus on development of the ED leadership team and implementing the company's ED contract strategy. Her commitment to compliance and ensuring adherence to the contract terms, while also simultaneously guiding the development of the operation staff, has been key in the contract's success. Ms. Holt graduated from Vol-State Community College with a degree in Business Administration.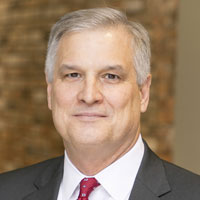 Ken Newcomer
Vice President of Business Development
Ken Newcomer joined CRI in November 2021 and leads execution of the company's growth strategies and business development processes as Vice President of Business Development. He has over 25 years of executive leadership experience driving organic growth for information technology and professional services firms serving the public sector. Mr. Newcomer's expertise cuts across diverse mission domains in the civilian, defense, and intelligence community market segments. He is actively engaged in professional associations, including the Armed Forces Communications & Electronics Association (AFCEA) and the American Council for Technology and Industry Advisory Council (ACT-IAC), among others. Mr. Newcomer received his bachelor's degree in Computer Science and Economics from Brown University.