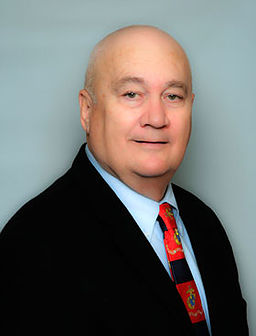 Johnny Dillard
CRI Founder
I have dedicated the majority of my life to my country. As a young man, I joined the Marine Corps and fulfilled my tour duties serving proudly in Southeast Asia. Once honorably discharged, I joined the Army National Guard and rose to the rank of Lieutenant Colonel before retiring in 1994. As a Lieutenant Colonel, I was able to use my years of experience and education to train the next generation of soldiers for the Desert Storm. After that, I also worked for the U.S. Department of Housing and Urban Development. I have always served my country with honor and dedication, and this has carried over to how I served within my local community, and as the founder of Central Research, Inc (CRI).
I began CRI with my son, Scott Dillard, in 1999. We opened CRI's corporate headquarters in our home state of Arkansas. As our company has grown, it has always been our goal to provide employment opportunities to help support Veterans – many of our employees are Veterans, disabled Veterans, or spouses of Veterans. Proudly, CRI achieved both the Small Business Administration 8(a) certification and the Center for Veterans Enterprise Service-Disabled Veteran-Owned Small Business certification.
Our success as a company is a direct result of the valuable dedication of our employees and the quality and customer-focused services we offer. Our innovative services are award-recognized both on the national and local level and have propelled our growth to large business enterprise.
Please contact us today to learn more about how CRI can support your organization and achieve greater success.